has released a videoshowing
--- 

which moto fits your style, 

no matter how peculiar it is! ---
The video experience has been launched
on Eldorado shopping mall, São Paulo.
Art Direction
|
Design
| 
Animation
|
Composition
The 2014 Motorola visual campaign is totally made in hand made and craft objects.
We try to follow this idea creating some 3D scenes and objects in low poly (done in cinema 4D) and some icons to represent the features of the phone and connect with the acting.
Besides being pretty cool, would work very well with the animation style.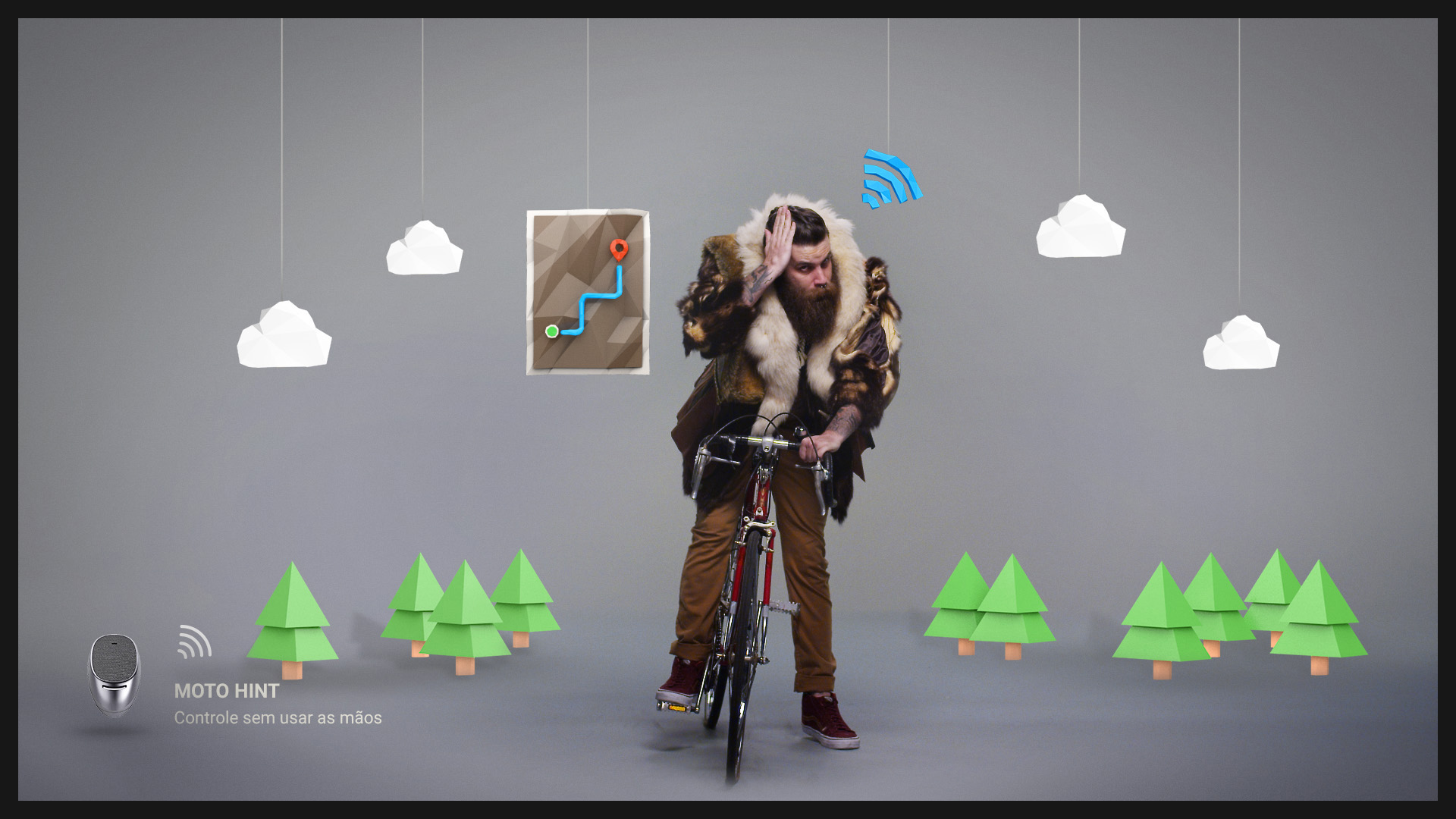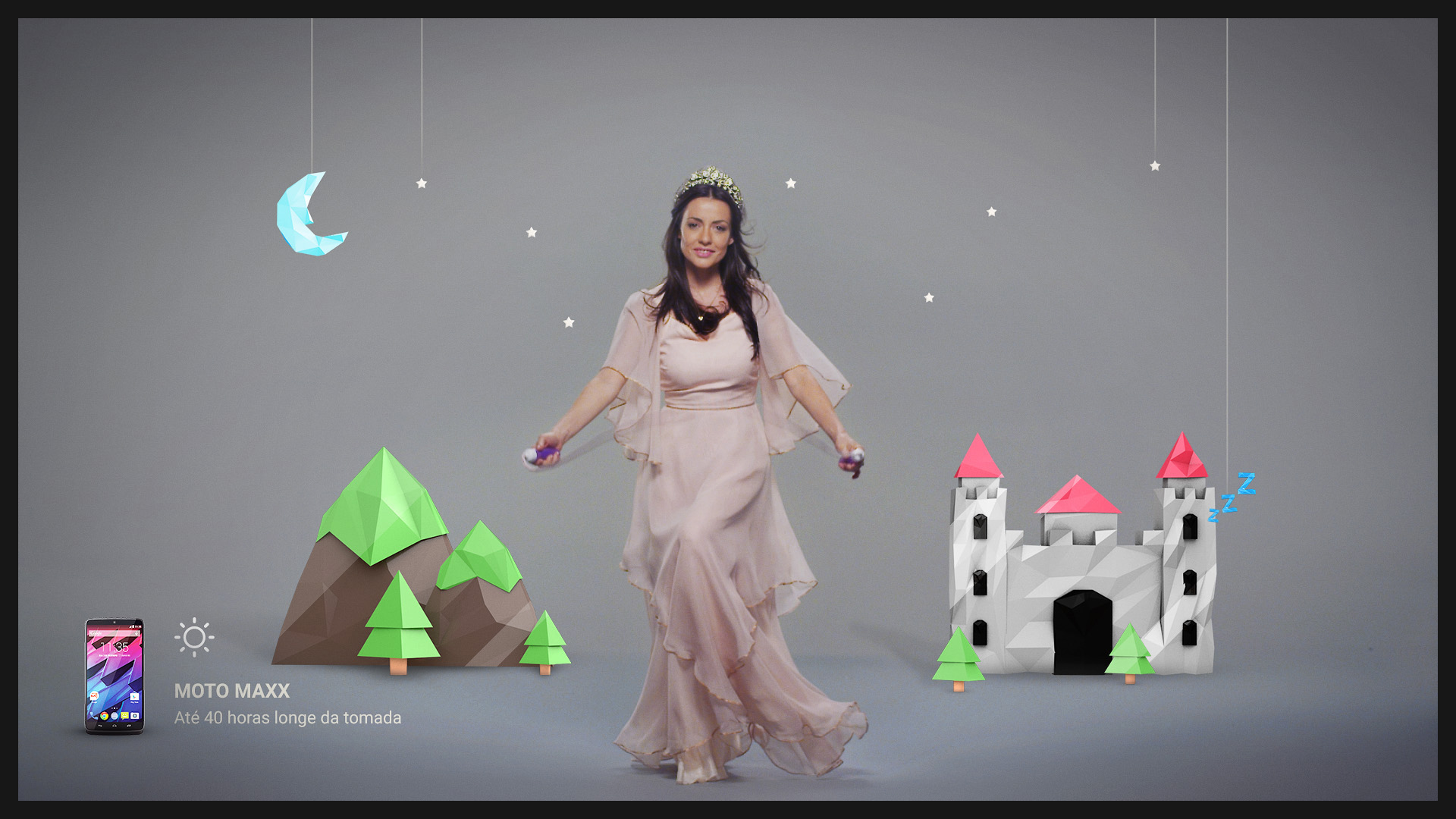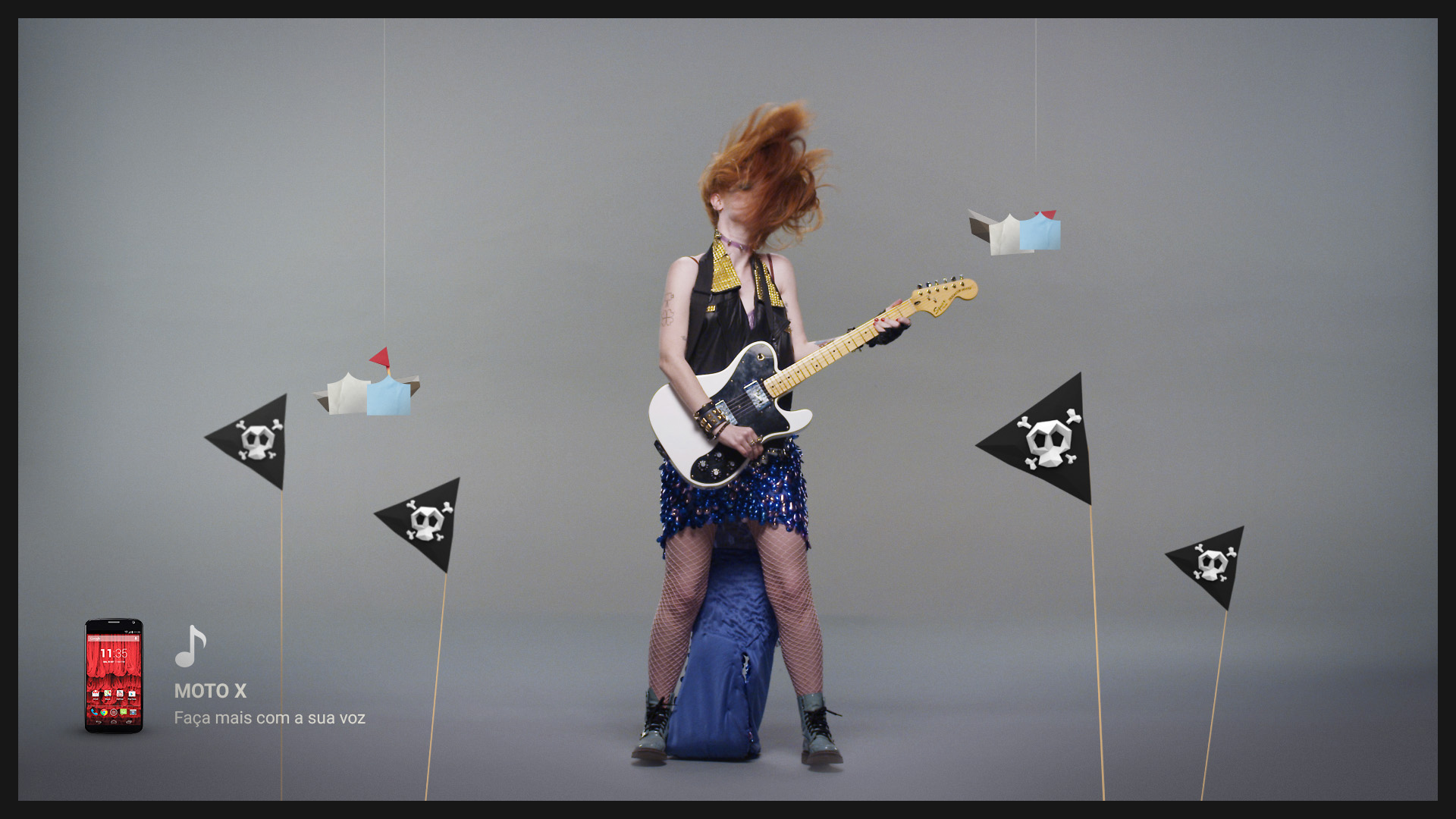 Animation and compositing
We wanted some kind of theatre visual, so first of all, we create animated modules
for the ropes and the sticks, this was a practice way to applied the elements on the scene. 
All the characters were filmed separately, compounds, and had the equalized colors.
Work done at
THE KUMITE, A Visual Narrative Company